Summer Series: Exams Timetable Monday 9 May - Monday 27 June 2022 
Please click here to see your exams timetable 
Please also see this useful Information for Candidates video here
Exams Equipment
In preparation for next academic year, please make sure you have all the equipment you will need. You are responsible for bringing your own equipment to all your exams.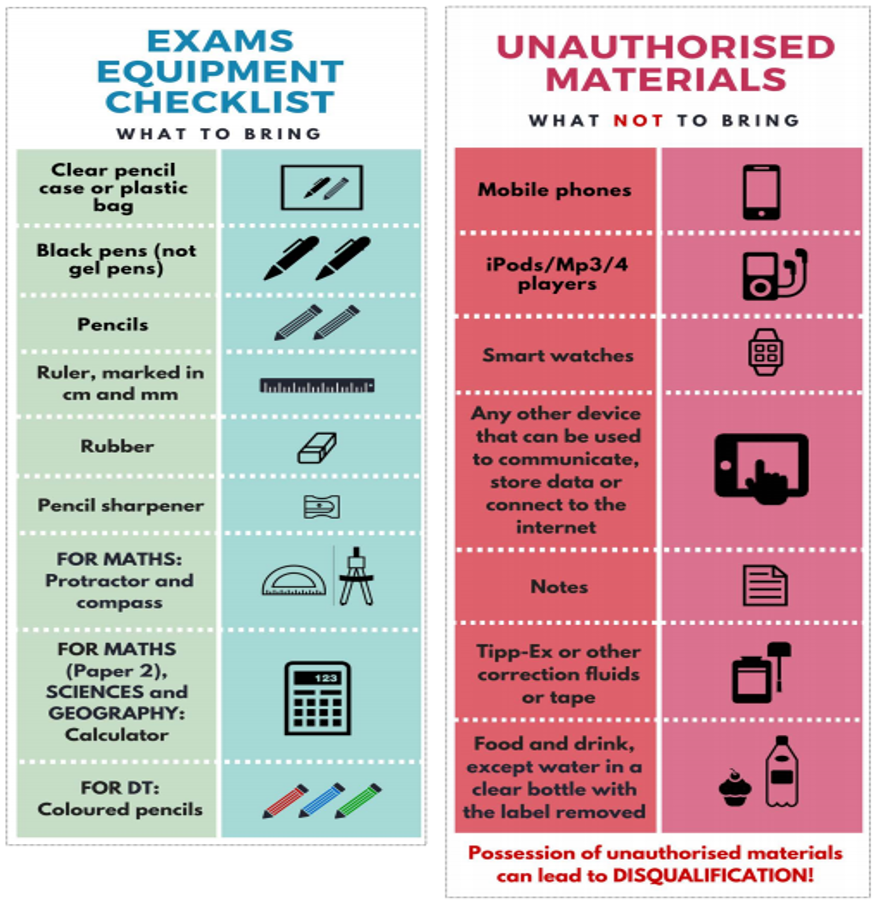 Examination Regulations
All schools have to follow the JCQ (Joint Council for Qualifications) regulations for exams. Please read the following documents carefully:
Contact Information
The school's Examinations Officer is Ms Treherne and the Exams Assistant is Ms Mendez. 
Students can find them in the Exams Office, which is in CF25.
They can be reached as follows for any queries or concerns you may have:
Telephone 0117 959 7215
Email: exams@bristolfreeschool.org.uk