WELCOME TO THE SIXTH FORM
BFS has a strong and successful Sixth Form. We have an impressive record of achievement at A Level and BTEC Level 3, with the majority of our students going on to Higher Education, including a number of applicants to Oxbridge each year.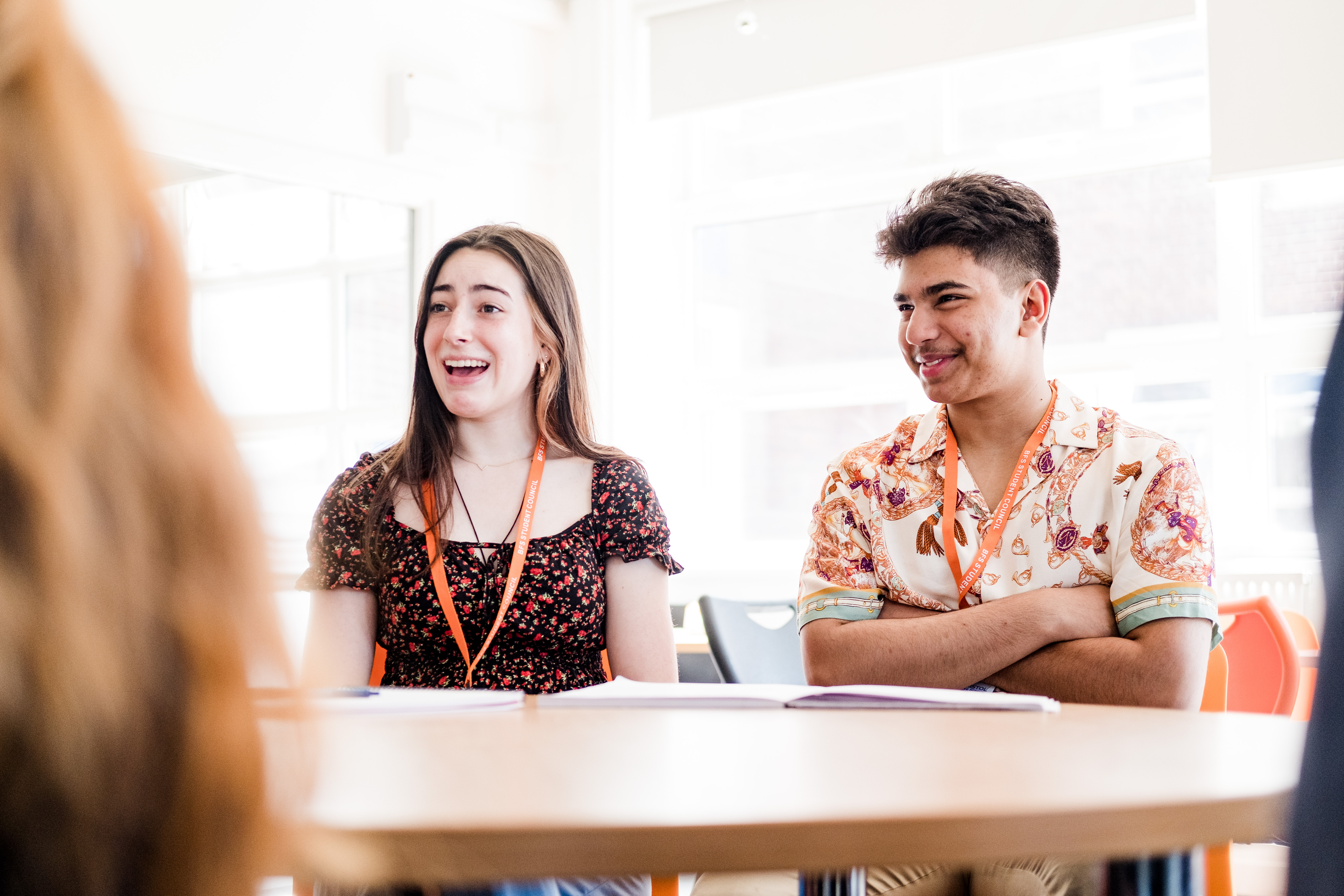 "The staff at Bristol Free School Sixth Form were always available to provide me and my peers with extra support, whether it was answering questions after class or running personalised revision sessions during Period 7. The wide range of opportunities available not only boosted my confidence, but also contributed to my success in pursuing Medicine at the University of Birmingham." Isobel Phillips, Former Student.
BFS Sixth Form is, above all, a happy and inclusive Sixth Form, a place where students work hard and where they find friendship, enrichment and support. It is an amazing place to work and study, and we look forward to welcoming you to the community. 
Sixth Form Application
Welcome to our sixth form application process. We welcome applications from students across Bristol who are seeking an outstanding education. 
We feel it is important that students should be fully involved in this process so the form is intended for completion by students. Parents are of course welcome to do all the work for their children and submit the form themselves! Parents will be asked to endorse the application after it has been submitted.
The first step is to register your interest in applying. This will create an account with a password so that you can later log in and complete the various stages of your application. Some parts are quick and straightforward to complete but you may wish to take your time over others, the choice of courses for example.
After you have completed the registration form you will receive an email to confirm this. Click the link in the email to activate your registration and you can then complete the full application
If you are unable to use the online form please contact us and we will send you a paper version.